This not only brought plenty of light into the area, but offered an amazing view into the garden, too.
The light Putty coloured kitchen units chosen, along with the cream work surfaces, reflected the light from the windows perfectly to give a bright, light and airy feel to the whole area.
And What A Renovation!
Another Fitted Kitchen in Teesside By Court Homemakers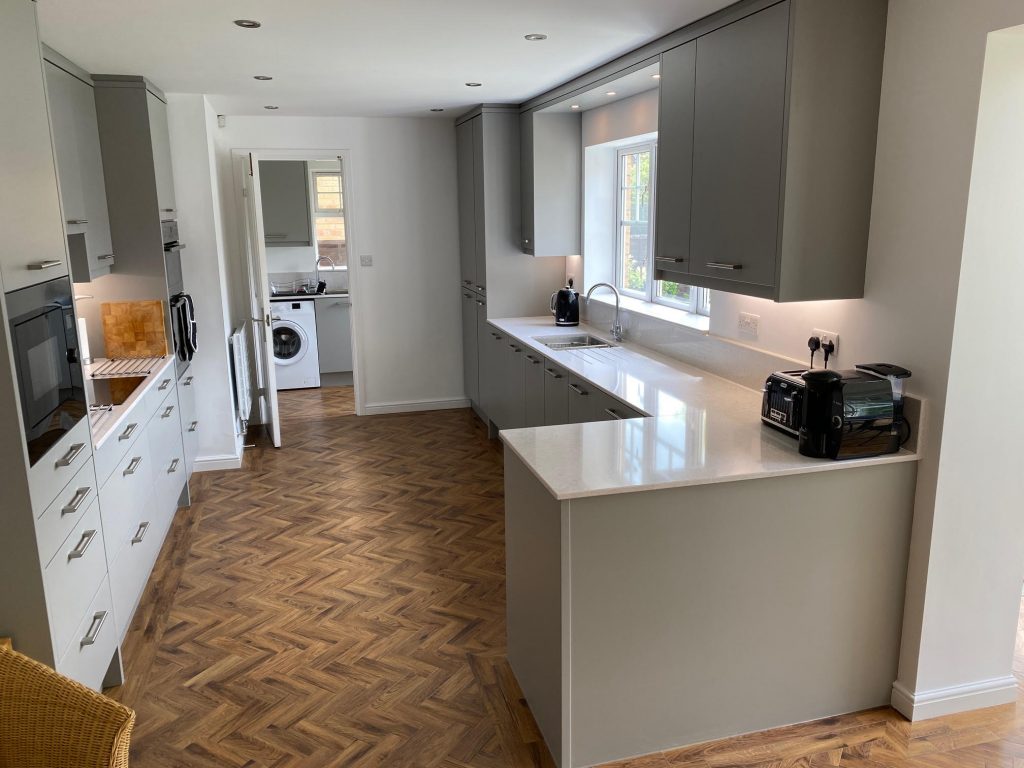 Just wanted to say a huge thank you to Sam for his design, we are very pleased , please pass on our thanks to Steve and the gang!
To Sam and everyone at Courts, thank you for the stunning design, from the planning to the installation everything ran smoothly without any problems, we will be returning customers , thank you so much
thank you for being such a fantastic team with very high standards. In todays world its truly a delight to find such consistent professionalism and dedication
It's perfect and Court Homemakers made everything so easy and were great to work with.
We'd definitely recommend them to anyone considering doing something like this."