"Ultimate in Luxury Kitchen Design - Number 1 Choice in Stockton and Middlesbrough for Exquisite Elegance"
Find Your Dream Kitchen At Court Homemakers..
When it comes to transforming your kitchen into a functional and stylish space, Court Homemakers is the name you can trust. As the number one company in the North East, specifically serving Stockton, Middlesbrough, and Northallerton, Court Homemakers has built a reputation for delivering top-quality fitted kitchens that exceed expectations.
With years of experience under our belt, Court Homemakers stands out for our unparalleled expertise in creating customized, fitted kitchens that perfectly align with our clients' visions. 
From contemporary designs to timeless classics, our skilled team of designers and craftsmen work closely with homeowners, ensuring every detail is meticulously executed. 
Whether you desire a sleek, minimalist kitchen or a warm and inviting space, Court Homemakers has the knowledge and craftsmanship to bring your dream kitchen to life.
At Court Homemakers, we understand that every homeowner has unique preferences and requirements when it comes to kitchens.
With an extensive selection of materials, finishes colours and accessories, we offer a wide range of kitchen options to suit diverse tastes and budgets. 
.Experience unrivaled expertise and exceptional customer service in Stockton, Middlesbrough, and Northallerton. Your dream kitchen awaits with Court Homemakers.
Court Homemakers' attention to detail and commitment to excellence ensure that every component of your fitted kitchen is of the highest standard.
What sets Court Homemakers apart is our unwavering commitment to exceptional customer service. From the initial consultation to the final installation, we prioritize open communication and collaboration, making the entire process of creating your dream kitchen smooth and stress-free.
 our team provides expert guidance, incorporating your ideas while offering valuable suggestions based on their industry knowledge. 
With Court Homemakers, you can expect professionalism, reliability, and a dedicated approach that ensures your satisfaction every step of the way
Court Homemakers is the go-to company for fitted kitchens in the North East, proudly serving Stockton, Middlesbrough, and Northallerton.
As a leading kitchen retailer and manufacturer, we take pride in our ability to deliver exceptional standard and bespoke kitchens to our valued customers. With a strong focus on design, supply, and installation services, we cater to the Stockton, Middlesbrough, and Northallerton areas, transforming houses into homes through stunning kitchen transformations.
Trend setting and stylish our Kitchen designs are always a step ahead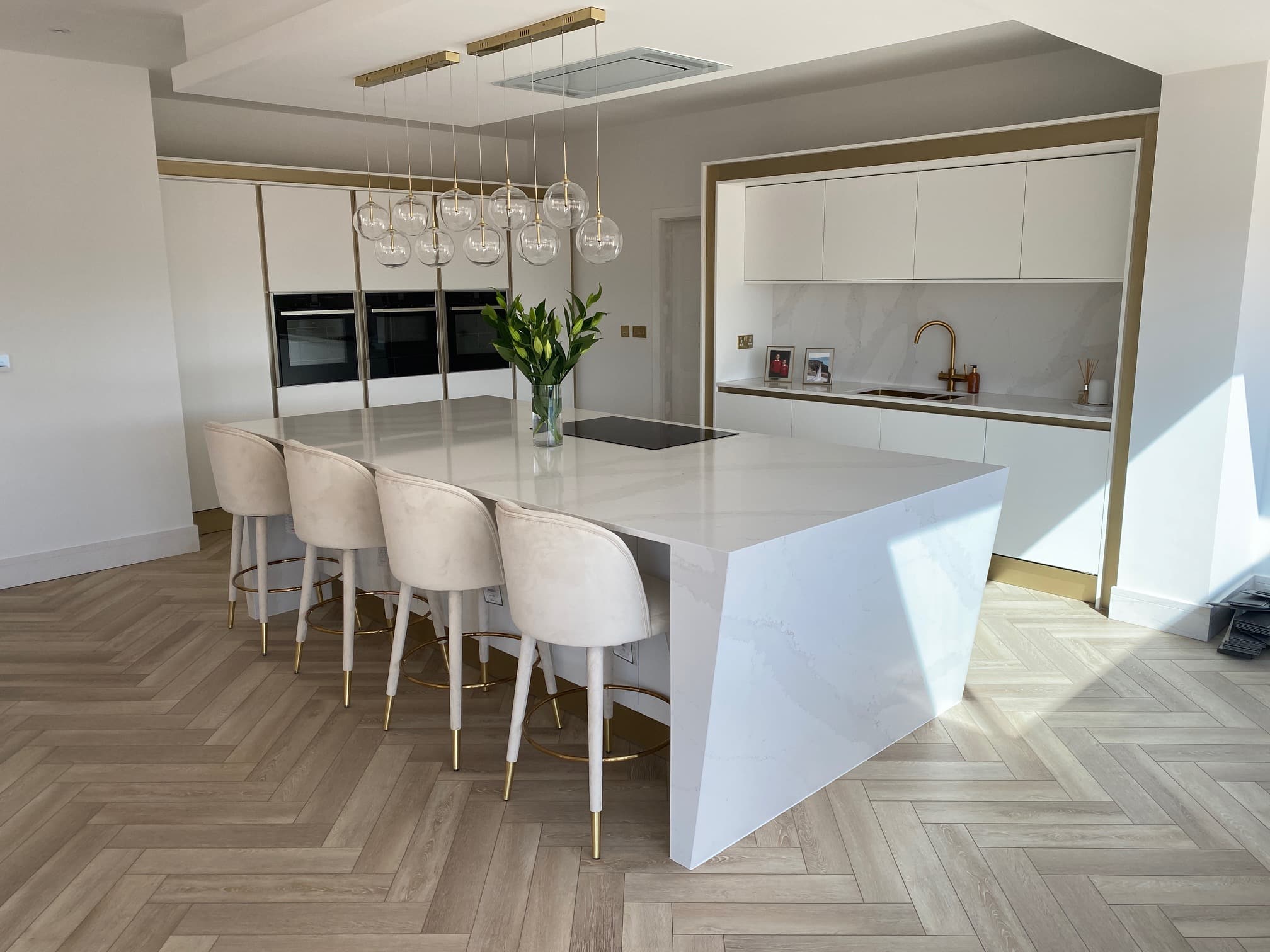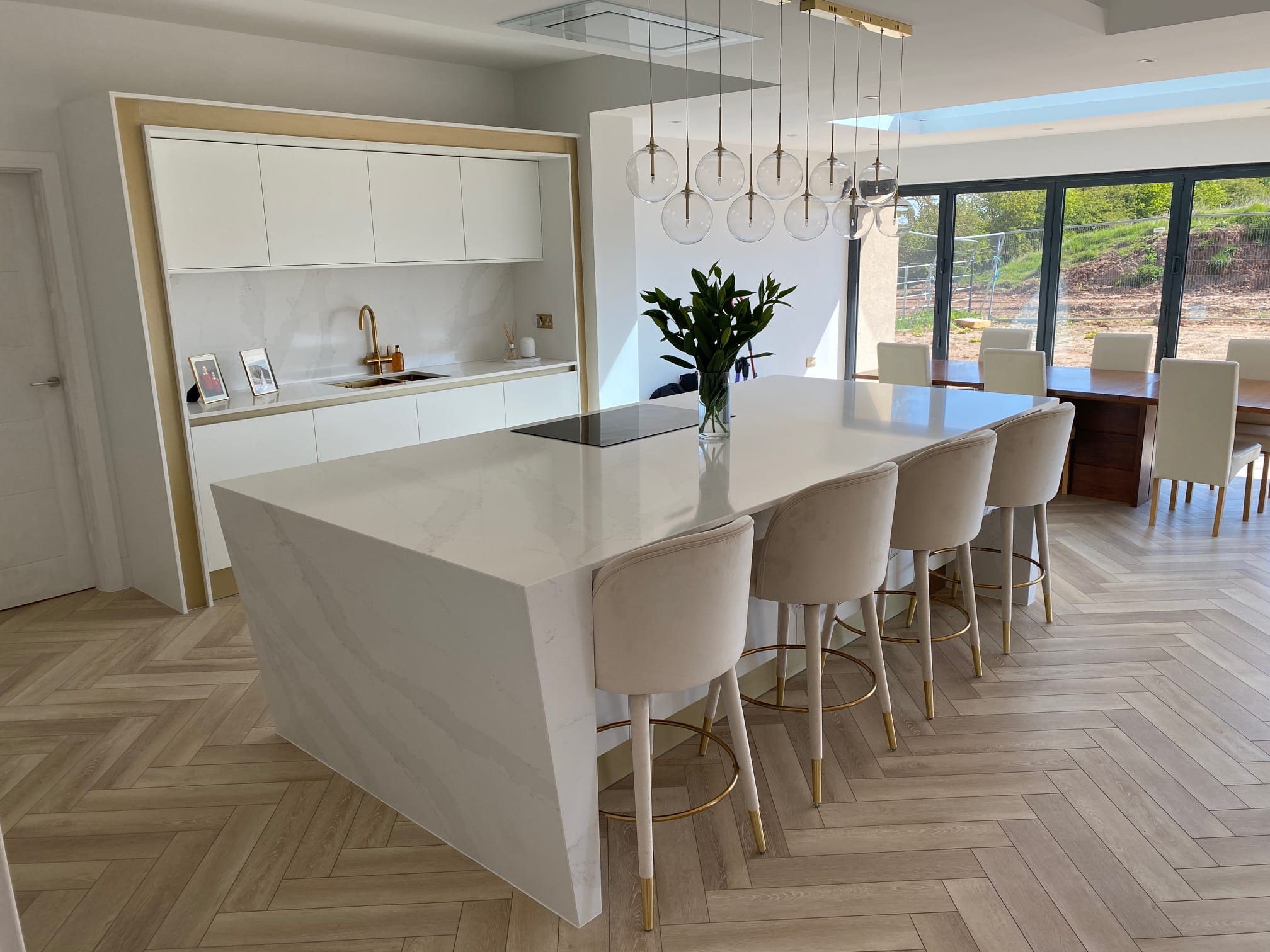 We offer a full service Kitchen design, unique especially for you
Elevate Your Home with Court Homemakers: The Premier Choice for Fitted Kitchens in North East England
Together, we will build
your dream space
Our experienced design team will work with you to deliver the perfect design for your you and your home
light tones mix with the bold brass rail and decadent splashback to give an opulent and stunning design