Court homemakers
Contemporary Kitchens Teesside
Drawing inspiration from contemporary European aesthetics like Scandinavian kitchens, Remo's design embodies a painted finish and an integrated j-pull handle, establishing it as one of our highly sought-after modern collections.
 With the inclusion of customized components, Remo caters perfectly to individuals in pursuit of a pristine, streamlined appearance. Second Nature presents an extensive selection of contemporary kitchens, offering a variety of materials, colours, and textures.
From urban apartments to classic townhouses, these modern kitchen designs are sure to enhance any home with their exquisite style and functionality
Request our brochure or request an call from one of our expert designers
Absolutely fantastic experience from Lee in the showroom to the very end! Swift and professional work, excellent quality kitchen no mess, even though the whole project involved removing tiles and plastering! Definitely worse the extra ££, I wouldn't recommend any other kitchen company.
I would definitely recommend Court Homemakers, there were no faults and no surprises. Every question we had was answered and the whole job worked smoothly and to plan, exactly as we wanted! And now, I love it all!
It was finished in three weeks, exactly. In fact, everything from start to finish has been done exactly as Court Homemakers said it would be. Their ability to understand what we wanted, overlay their ideas and deliver something that really worked for us was excellent. We can't fault them!
Hi, Very pleased with my new bedroom, In the past I've had a Kitchen and utility room done by your firm, very pleased with them and would recommend you to others.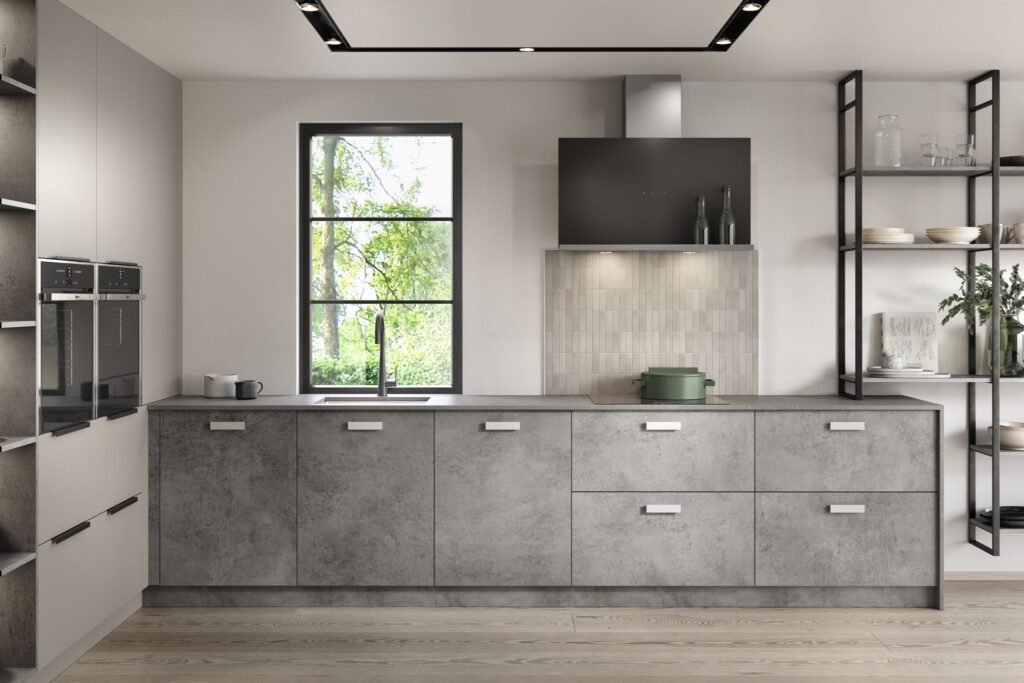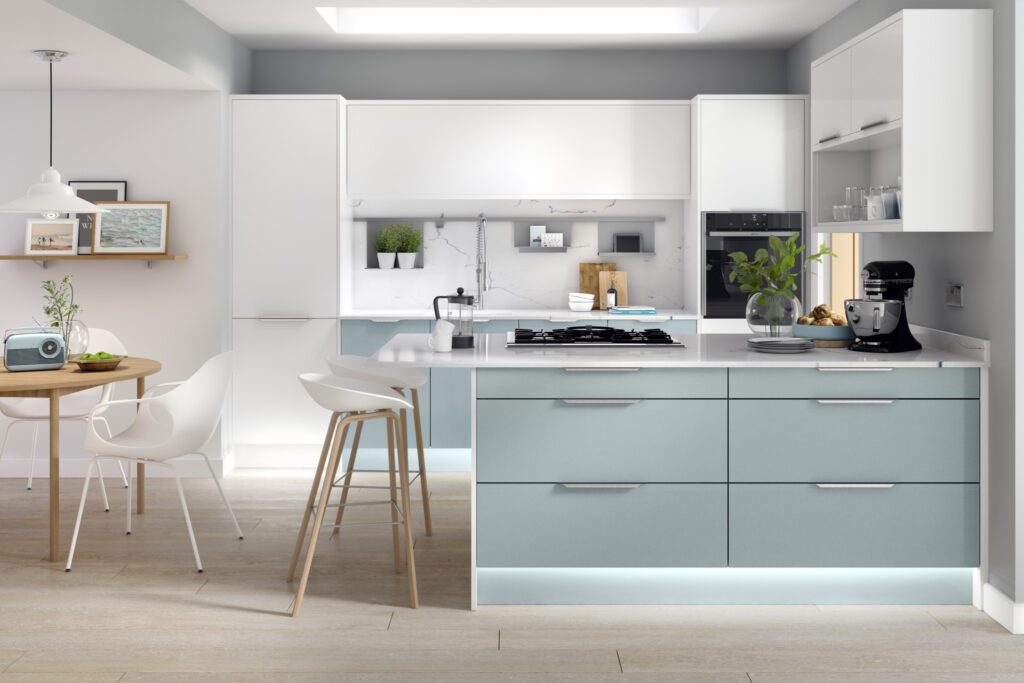 "Distinctive Chic Modern Kitchens"

Contemporary kitchens are something we love at Court Homemakers as they are truly captivating and inspiring. With their sleek lines and modern materials, they are a testament to the elegance of simplicity.
The combination of clean design and efficient functionality creates a space that is both practical and aesthetically pleasing.
The use of natural light, high-quality finishes, and innovative technology makes our contemporary kitchens a joy to cook and entertain in. Our attention to detail in the layout and organisation of space ensures that everything has its place, making meal preparation a breeze. It's no wonder that Court Homemakers' contemporary kitchens are a favorite among interior designers and homeowners alike.
We offer a full service kitchen design, customised for you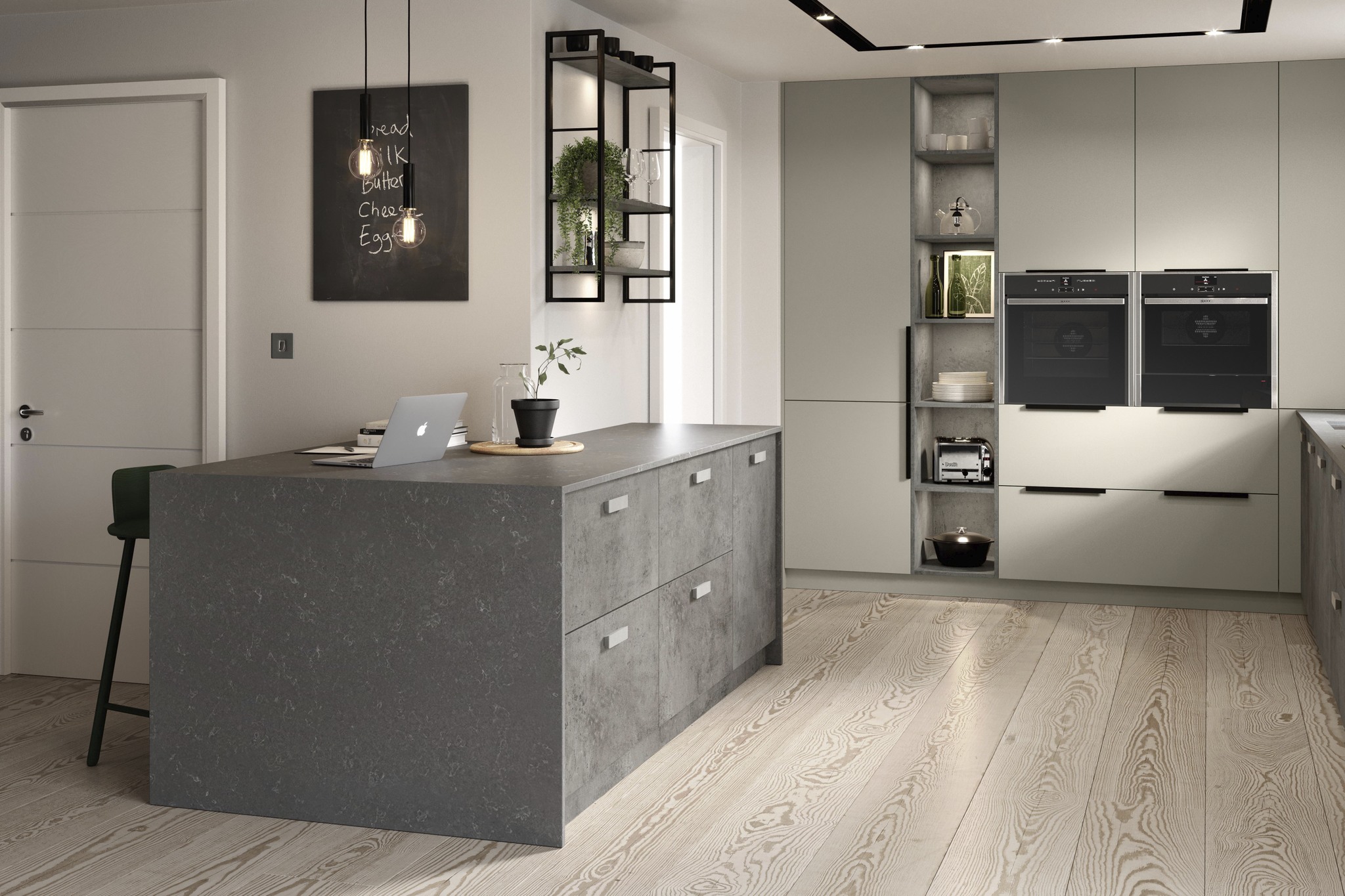 At Court Homemakers, we are well-known for commitment to quality craftsmanship and attention to detail. Our kitchens are built to last for years to come.


At Court Homemakers, we work with you to design a kitchen that is both functional and beautiful, with features like custom cabinetry, high-end appliances, and unique finishes
With over 35 years serving Stockton, Northallerton, and Middlesbrough areas, we have the expertise and knowledge to help you make informed decisions about your dream kitchen design. We can offer guidance on everything from layout and storage to lighting and finishes.
We pride ourselves on providing exceptional customer service. From the initial design consultation to the final installation, our team will work closely with you to ensure that your vision for your kitchen is realised.
A Court Homemakers kitchen can add significant value to a home and provide many years of enjoyment and functionality for years to come. Call and see our kitchens at Portrack Lane Stockton-on-Tees or Low Gates Northallerton."