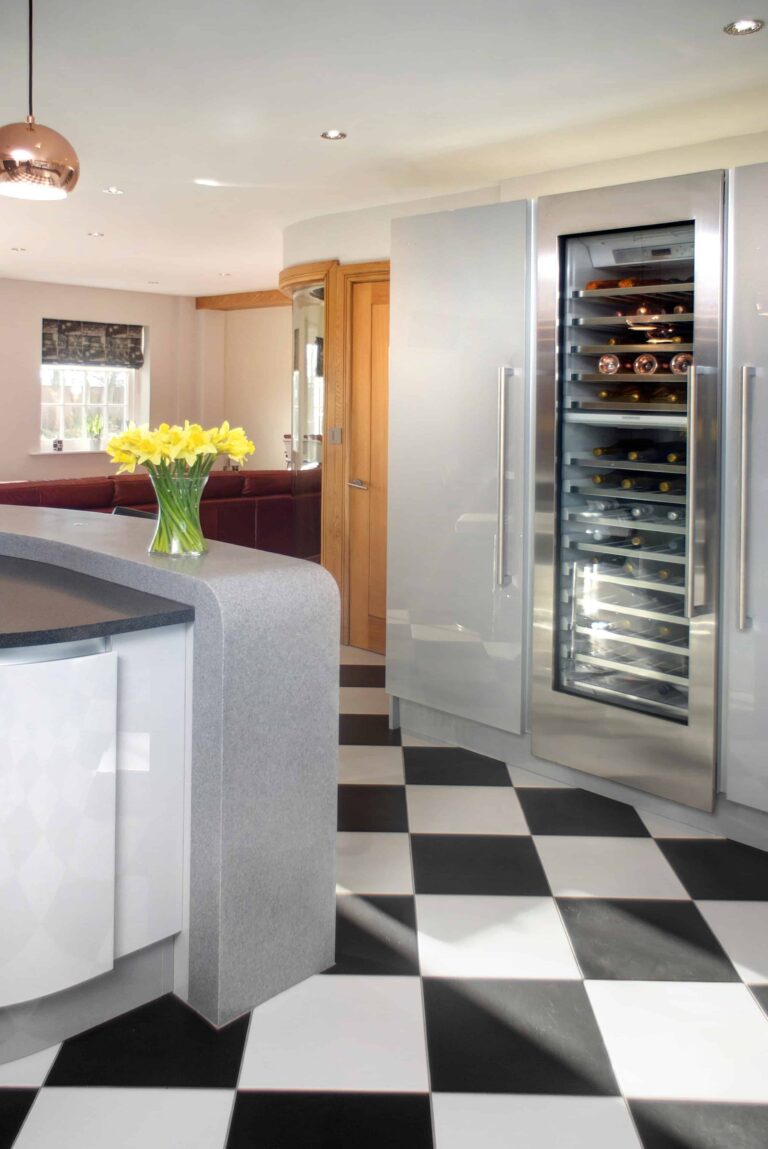 We offer a full service Kitchen design, customised for you
Mrs Hughes had already used Court Homemakers 8 years ago to design, supply and install their kitchen in the same Teesside house. Pleased with the results, they decided to use Court Homemakers again on this much larger project, which involved having a supporting wall removed.
Court Homemakers suggested complementing the Kitchen with a checkerboard floor tile that pays homage to the curved theme.
Another focal point in the Siemens A-cool wine cooler, which is perfect for entertaining as well as everyday use.
Just wanted to say a huge thank you to Sam for his design, we are very pleased , please pass on our thanks to Steve and the gang!
To Sam and everyone at Courts, thank you for the stunning design, from the planning to the installation everything ran smoothly without any problems, we will be returning customers , thank you so much
thank you for being such a fantastic team with very high standards. In todays world its truly a delight to find such consistent professionalism and dedication
The finished project went above and beyond Mr and Mrs Hughes expectations. The whole area is well lit and everyone in the family enjoys the space.
The kids can watch TV while Mrs Hughes prepares the evening meal which brings the family closer together. Entertaining works really well too. The Hughes are over the moon with the result and really happy that they, once again, chose Court Homemakers to make their dreams a reality.