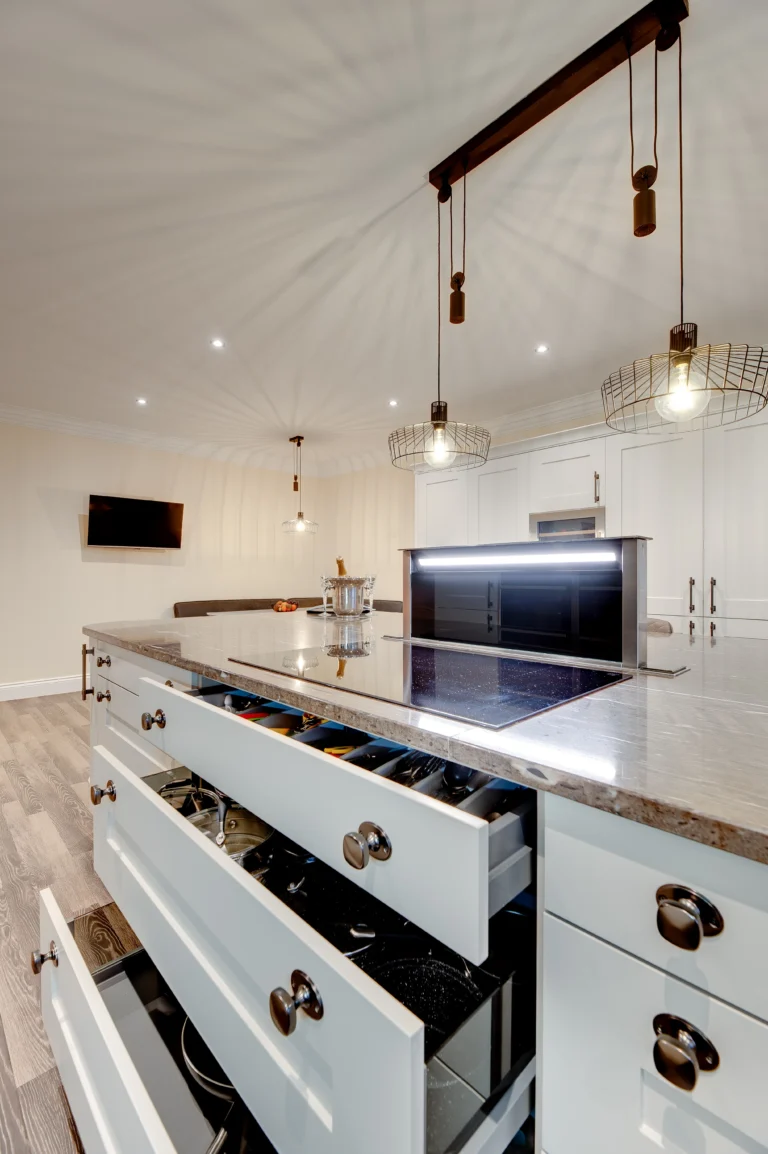 We offer a full service Kitchen design, customised for you
Court Homemakers managed the whole process, from start to finish. The focal point of the kitchen was an island at the centre. We wanted to keep it, so Court Homemakers made it bigger – too big, I thought originally. Now I love it!
It still provides the focal point, but it also now offers loads of storage thanks to the pull-out pantry cupboard and the curved corner cupboards at one end.
I can't fill all the space they've created and, best of all, the island is home to the induction hob which replaced our previous range cooker. I wouldn't have thought of putting the induction hob there, but it works so well.
Court Homemakers also designed and made a bespoke shelving unit to fill a gap in the corner, which is perfect too!
Just wanted to say a huge thank you to Sam for his design, we are very pleased , please pass on our thanks to Steve and the gang!
To Sam and everyone at Courts, thank you for the stunning design, from the planning to the installation everything ran smoothly without any problems, we will be returning customers , thank you so much
thank you for being such a fantastic team with very high standards. In todays world its truly a delight to find such consistent professionalism and dedication
It was finished in three weeks, exactly. In fact, everything from start to finish has been done exactly as Court Homemakers said it would be.