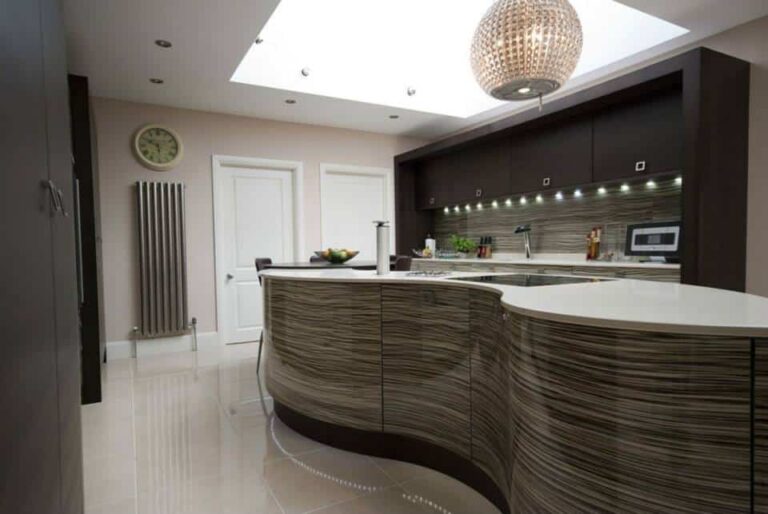 We offer a full service Kitchen design, customised for you
Court Homemakers proposed just what the couple were looking for in Metris Wave Curve, implemented with an island and an eclectic choice of furnishings and cabinets.
The wooden breakfast bar at the end of the island is deeper than the quartz worktop, creating a substantial dining area. Izari veneer and Minty Zebrano stripes introduce just the right colours and textures—and the final touch of glamour comes from the 'glitter-ball' extractor fan!
Just wanted to say a huge thank you to Sam for his design, we are very pleased , please pass on our thanks to Steve and the gang!
To Sam and everyone at Courts, thank you for the stunning design, from the planning to the installation everything ran smoothly without any problems, we will be returning customers , thank you so much
thank you for being such a fantastic team with very high standards. In todays world its truly a delight to find such consistent professionalism and dedication
This fantastic neutral kitchen is a very popular look at present with clean lines, stainless steel accents and chic reflective worktops. This particular kitchen is a PWS Melbourne kitchen in Stone & Partridge Grey. It's then finished off with Quart Mirror worktops which, combined with the spot lighting and stainless steel appliances, give this kitchen a modern, high quality finish.