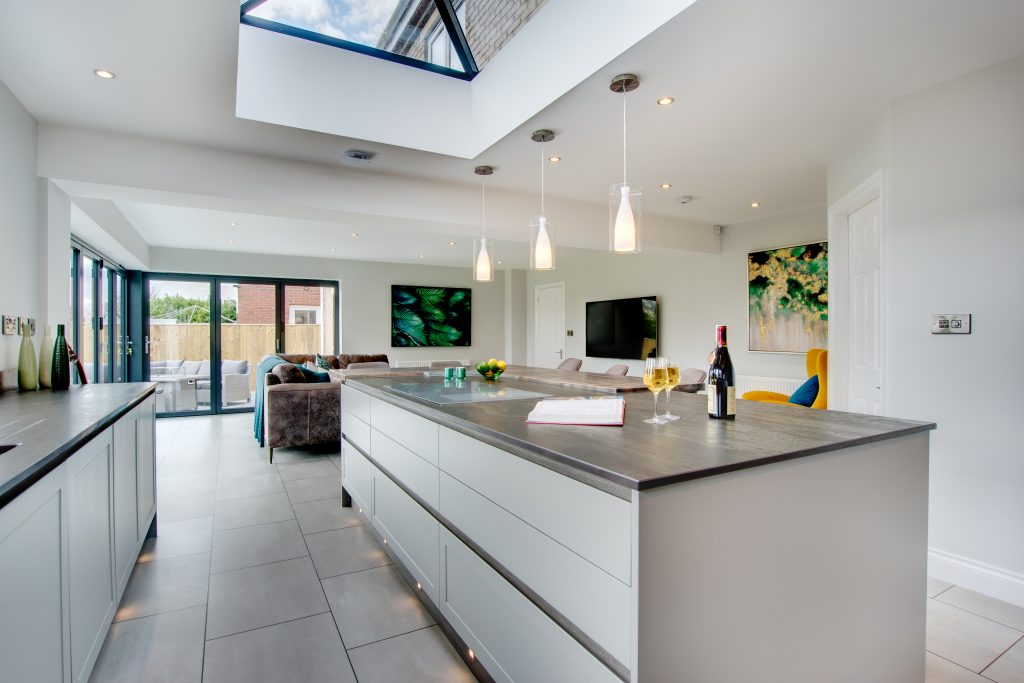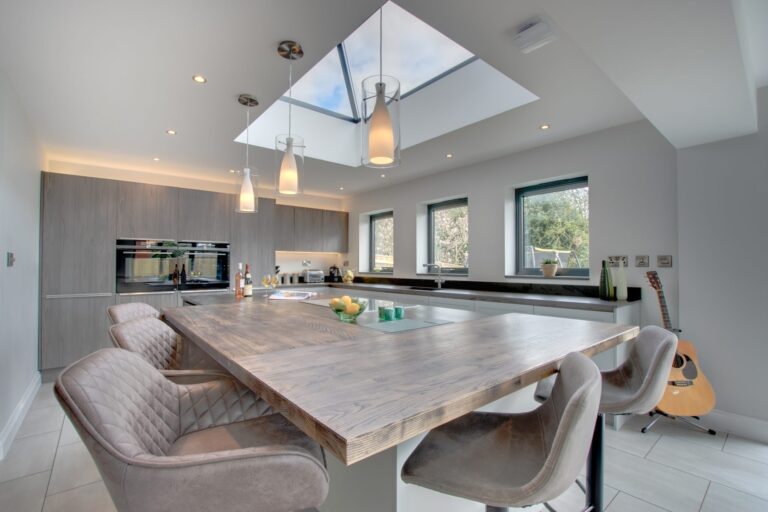 We offer a full service Kitchen design, customised for you
"The centre island, which looks even more impressive in our home than in the showroom (if that's possible!).
The amount of storage space means we can hide everything away We couldn't be happier. It makes us smile every time we walk into it. Michael's ability to take on board our ideas and distil them down to something that really worked for us was excellent.
We developed a real trust in him and his suggestions and the result was, and is, beyond what we could have hoped for. The kitchen was the weakest link in our house and now it's the strongest. We can't recommend Court Homemakers highly enough.
You meet, you talk, then they just come and do it – the whole job, from start to brilliant finishwhile the lighting accentuates the straight lines and gives the kitchen that wow feel without being overpowering, which is exactly what we wanted. The continuation of the marble effect in the flooring just marries the space and its multi-functional nature together so well. It's all just perfect!"
Just wanted to say a huge thank you to Sam for his design, we are very pleased , please pass on our thanks to Steve and the gang!
To Sam and everyone at Courts, thank you for the stunning design, from the planning to the installation everything ran smoothly without any problems, we will be returning customers , thank you so much
thank you for being such a fantastic team with very high standards. In todays world its truly a delight to find such consistent professionalism and dedication
"Right from viewing those initial 3D designs, we knew we had made the right choice in coming to Court Homemakers. From there the decision to entrust them with everything seemed really natural because we had every confidence that they could deliver the room of our dreams.