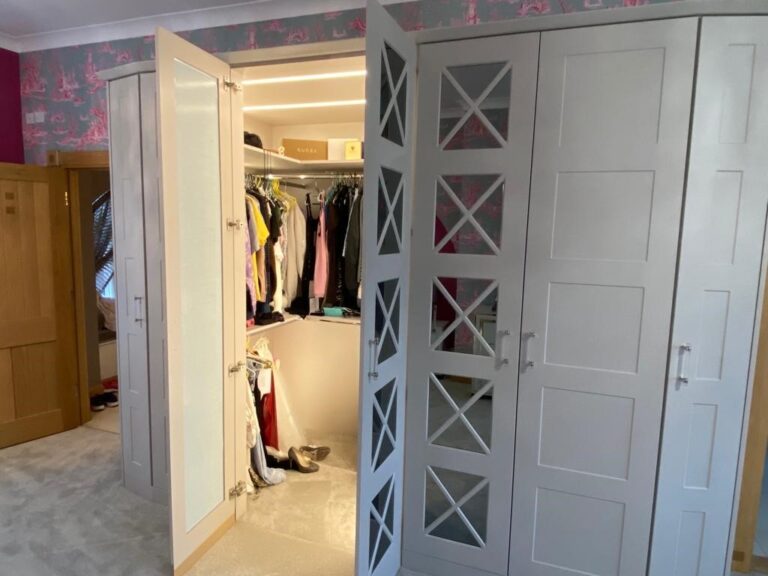 We offer a full service Bedroom design, customised for you
 The bathroom, which seamlessly integrates a freestanding bath, has a walk-in shower with a quartz seat, and a digital shower.
The use of high-quality materials, such as quartz, adds a touch of luxury to the bathroom and elevates it to a spa-like experience.
The digital shower, with its intuitive controls and precise temperature settings, allows you to customize your shower experience exactly to your liking.