Both the utility and the kitchen reflected the same design to link the rooms more closely together.
From a functionality perspective, storage space was maximised with the utilisation of a part of the room that previously was left bare.
A huge walk-in corner pantry cupboard was introduced which, as well as providing a really practical adjunct to the kitchen, meant the client could keep all of their essentials in one place, readily to hand, yet hidden from view, so maintaining the clean, uncluttered, comfortable feel.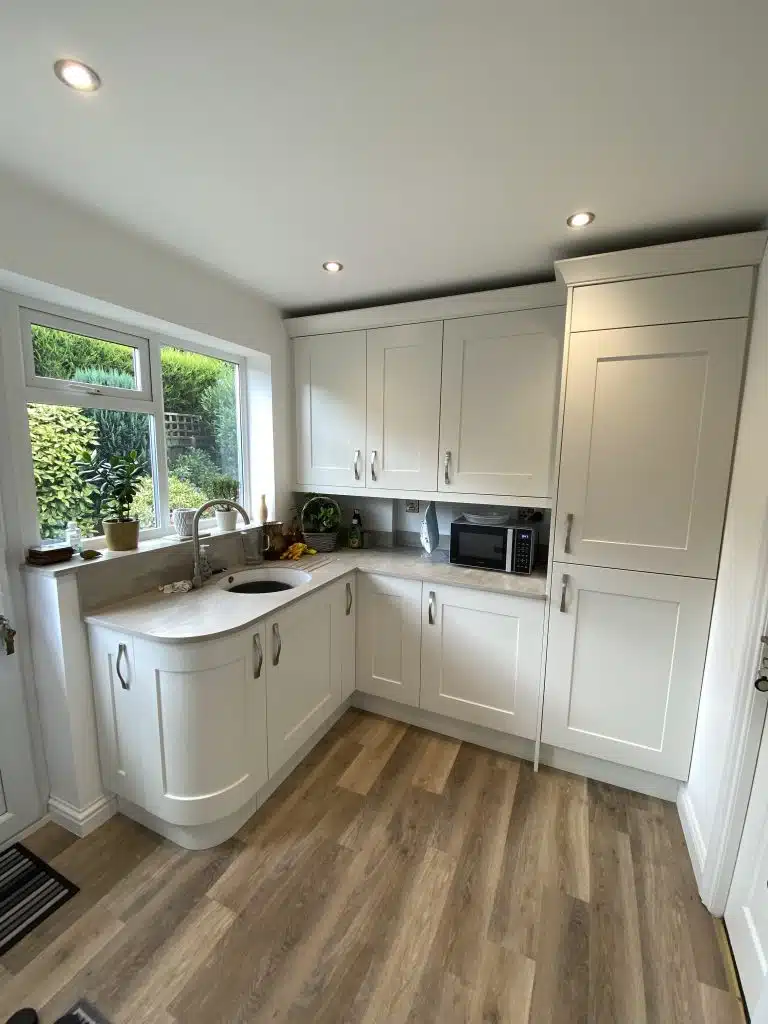 Just wanted to say a huge thank you to Sam for his design, we are very pleased , please pass on our thanks to Steve and the gang!
To Sam and everyone at Courts, thank you for the stunning design, from the planning to the installation everything ran smoothly without any problems, we will be returning customers , thank you so much
thank you for being such a fantastic team with very high standards. In todays world its truly a delight to find such consistent professionalism and dedication
Now that the project is finished we are over the moon with the result , we love showing it off to all our family and friends Thanks again to Ryan and the team !