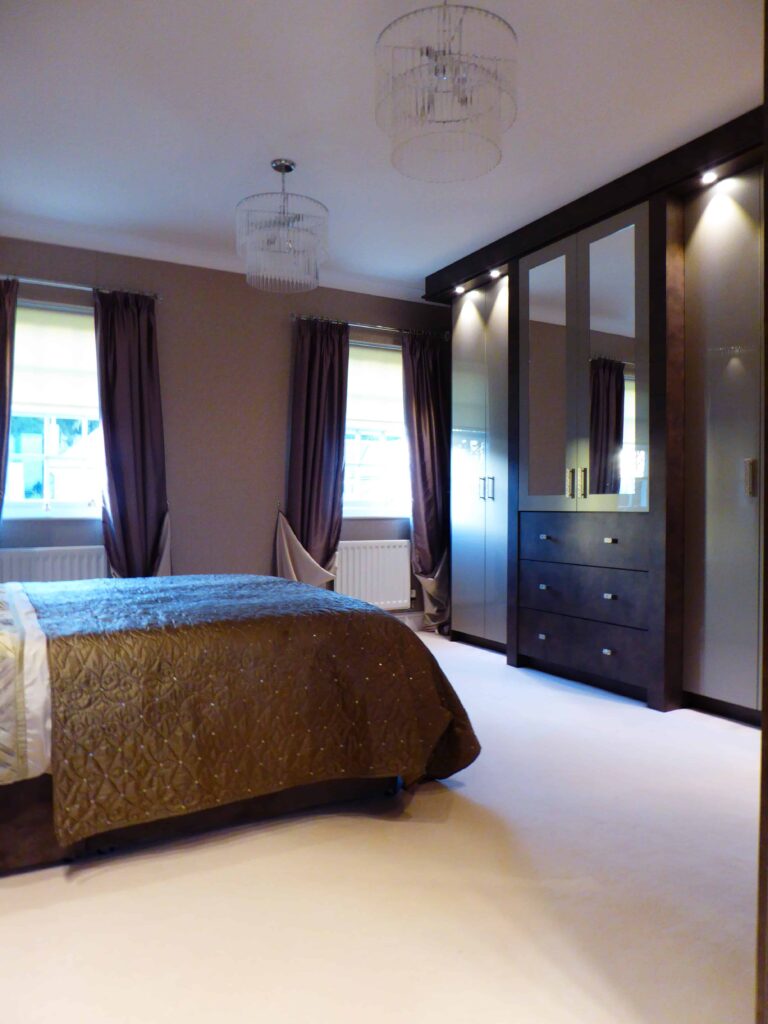 We offer a full service Bedroom design, customised for you
Above the bed, you'll find storage cabinets that are both practical and stylish.
These cabinets provide ample storage space for your bedding and other items, while also adding a visual interest to the room.
The use of contrasting dark and light doors and drawers creates an interesting design element that draws the eye and adds depth to the space.
Tall internal drawers are another practical feature of this bedroom, providing plenty of storage space for your clothes and other items.
The breakfront feature wardrobes and pillars add a sense of grandeur to the room, making it feel more spacious and luxurious.