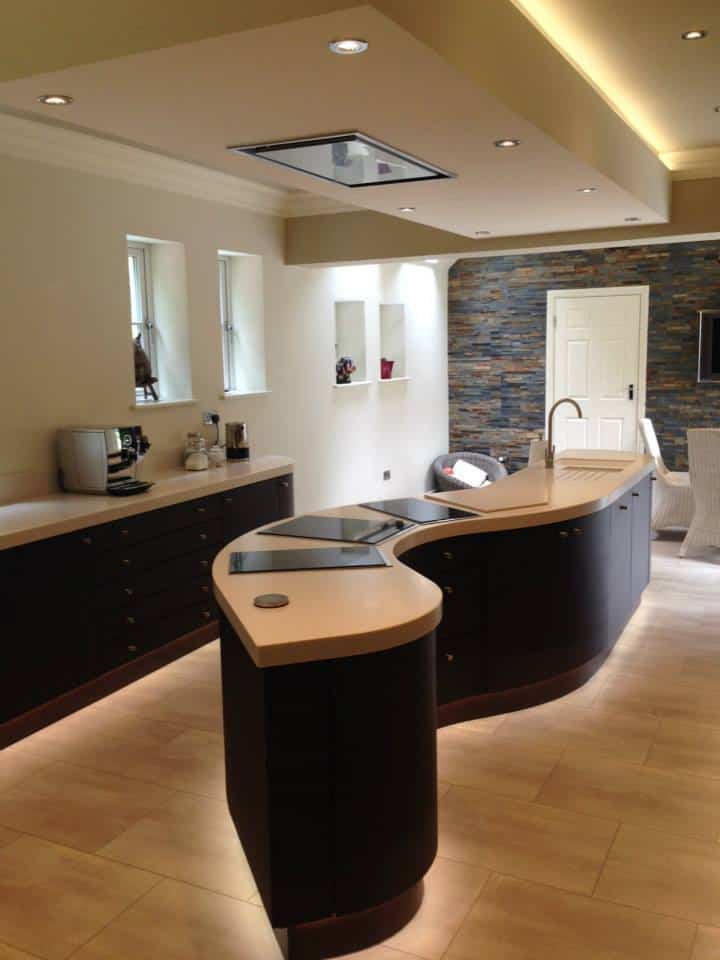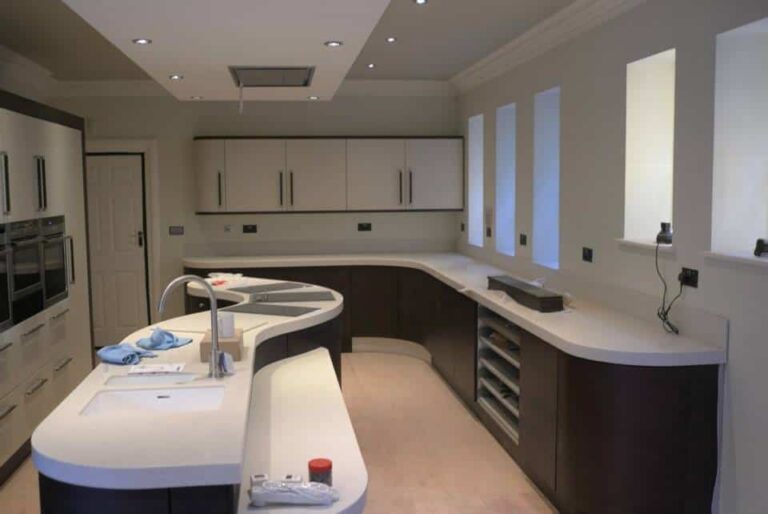 We offer a full service Kitchen design, customised for you
Initially, the client chose an alternative colour to the one in the showroom. However, they then decided to go with the colour combination on display at the Portrack Lane Showroom but wanted to add some personal touches. Spotlights were used throughout and then LED's were added under the wall cabinets, above the wall cabinets and around the kick boards to emphasize some of the key features and to lighten up what was a naturally dark space. This gave the whole kitchen a totally different feel.
Yes, there is a chimneybreast in the room and the initial idea was to completely remove it, which proved impossible so, it was incorporated into the design and flow of the kitchen. Now, you would hardly know it was ever there!
"After we'd viewed the 'Fresco Beige & Izari' kitchen in the Stockton showroom, nothing lived up to it. We knew that the new kitchen would include a lot of building work and we needed someone we could trust to do the whole project – that someone was Court Homemakers!" 
Just wanted to say a huge thank you to Sam for his design, we are very pleased , please pass on our thanks to Steve and the gang!
To Sam and everyone at Courts, thank you for the stunning design, from the planning to the installation everything ran smoothly without any problems, we will be returning customers , thank you so much
thank you for being such a fantastic team with very high standards. In todays world its truly a delight to find such consistent professionalism and dedication
"I love all of it!! But my favourite part is probably the addition of the teppanyaki grill which is built into the island. It's great for cooking all sorts including steak!" said Mrs. Affleck