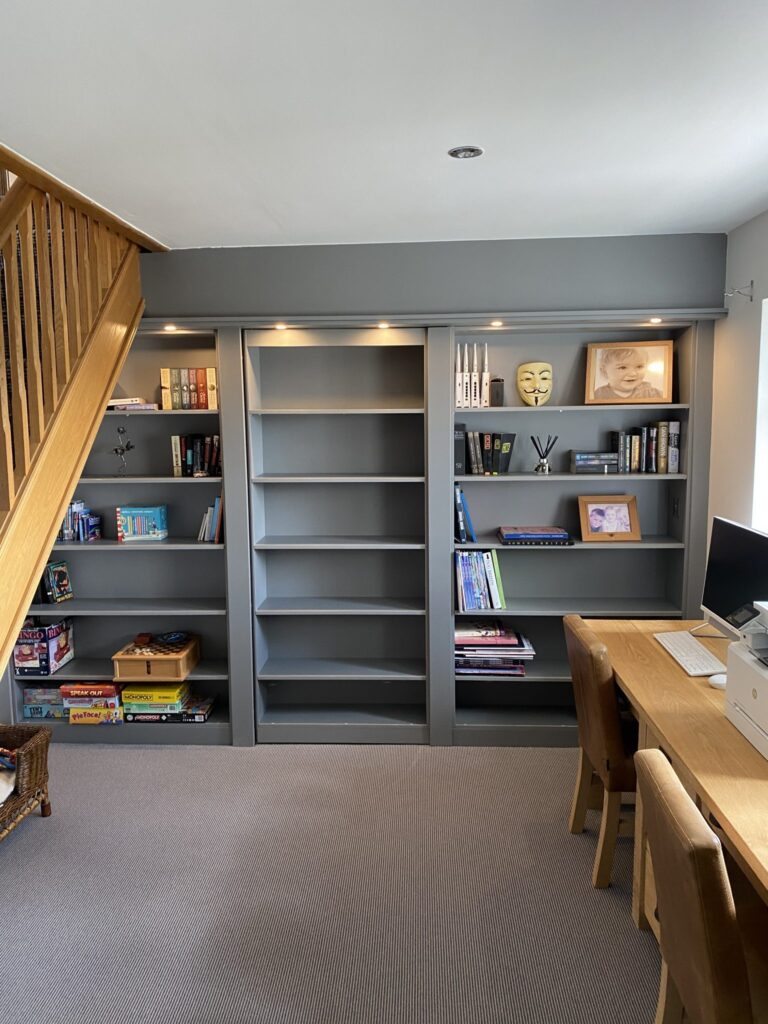 We offer a full service Bedroom design, customised for you
To also make the bookcase a prominent feature in the room, a span shelf was fitted above the units to illuminate the area and add interest. The client was delighted with the finished result and thankful they chose Court Homemakers for the project. 
If you're dreaming about your next home improvement project and you're not sure how you'll achieve what you want then give Court Homemakers a call today. They're bursting with innovative design concepts just like this and will transform your living space into something truly stylish and practical.
Just wanted to say a huge thank you to Sam for his design, we are very pleased , please pass on our thanks to Steve and the gang!
To Sam and everyone at Courts, thank you for the stunning design, from the planning to the installation everything ran smoothly without any problems, we will be returning customers , thank you so much
thank you for being such a fantastic team with very high standards. In todays world its truly a delight to find such consistent professionalism and dedication
Above, a walk in wardrobe that could be easily concealed with our ingenious bookcase