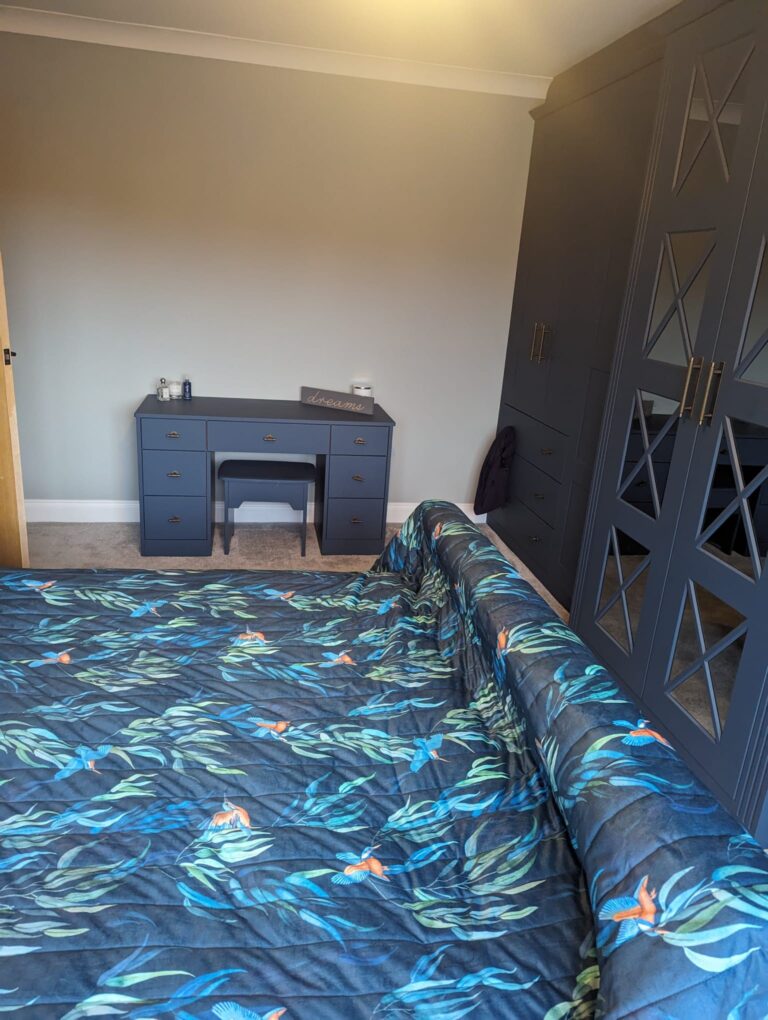 Storage is one area where this bedroom truly excels.
Thoughtful details have been incorporated to ensure that everything has its place. From the seamless integration of built-in wardrobes to the clever utilization of under-bed storage, there's a spot for everything, keeping the room clutter-free and maintaining its sleek appearance.
Delve deeper into the room, and you'll discover a hidden gem—a set of discreet pull-out drawers designed specifically for ties. These thoughtful additions add an extra touch of convenience and organization, allowing Mr. McCann to effortlessly select his tie of the day without rummaging through a pile.
Every aspect of this bedroom has been carefully considered, leaving nothing to chance. The McCanns' attention to detail shines through in the harmonious combination of color, design, and practicality. It's a space that not only impresses at first glance but also reveals its true beauty upon closer inspection.