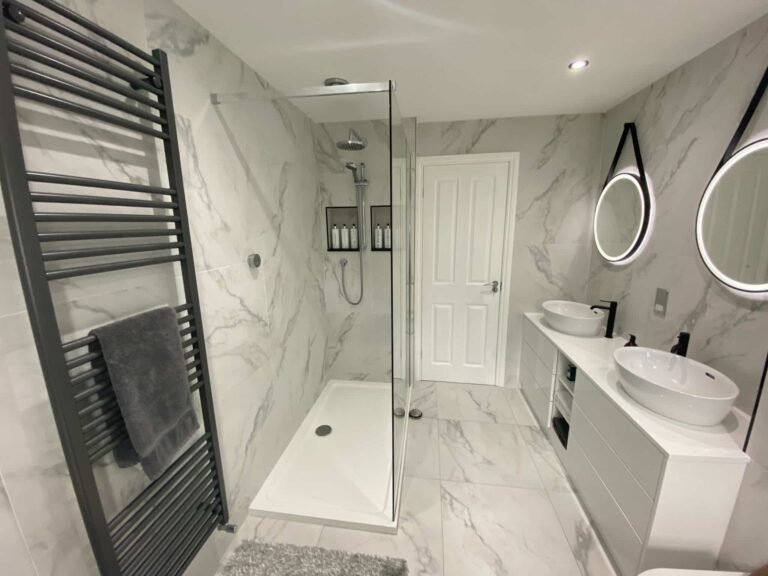 We offer a full service Bathroom design, customised for you
The bowls rest on top of a Court Homemakers bespoke handless double vanity unit, which delivers the contemporary vibe the Devitts' wanted and offers useful storage options and display shelving too.
The dual lighted mirrors – one above each sink, complete this his/hers area perfectly.    The large format walk in shower with MX Stone resin tray and full-length 1400mm Sommer wetroom panel means access to the shower is from the bottom, where a strategically placed black heated towel rail offers a nice warm towel on exit.
Perfect!
Just wanted to say a huge thank you to Sam for his design, we are very pleased , please pass on our thanks to Steve and the gang!
To Sam and everyone at Courts, thank you for the stunning design, from the planning to the installation everything ran smoothly without any problems, we will be returning customers , thank you so much
thank you for being such a fantastic team with very high standards. In todays world its truly a delight to find such consistent professionalism and dedication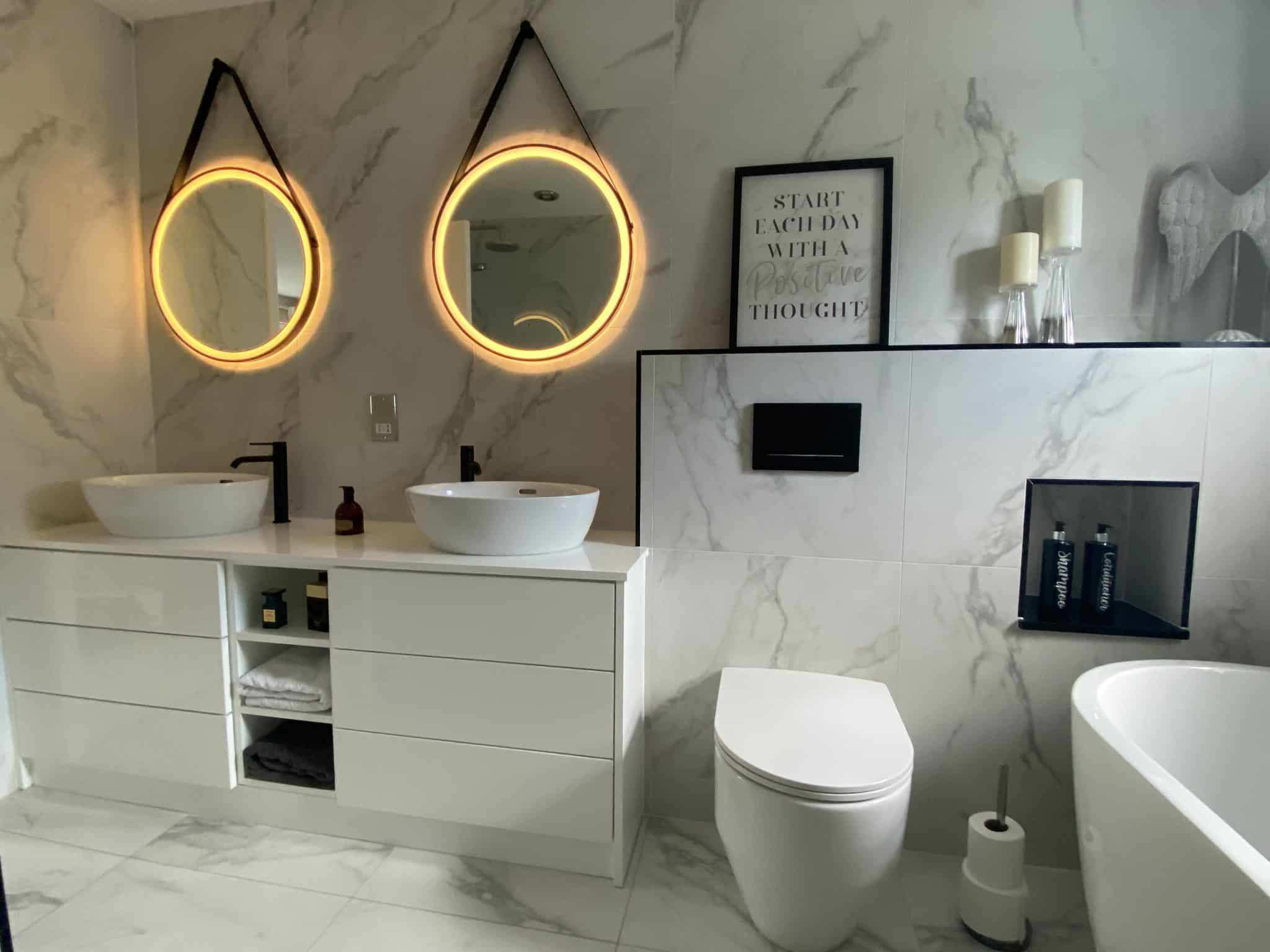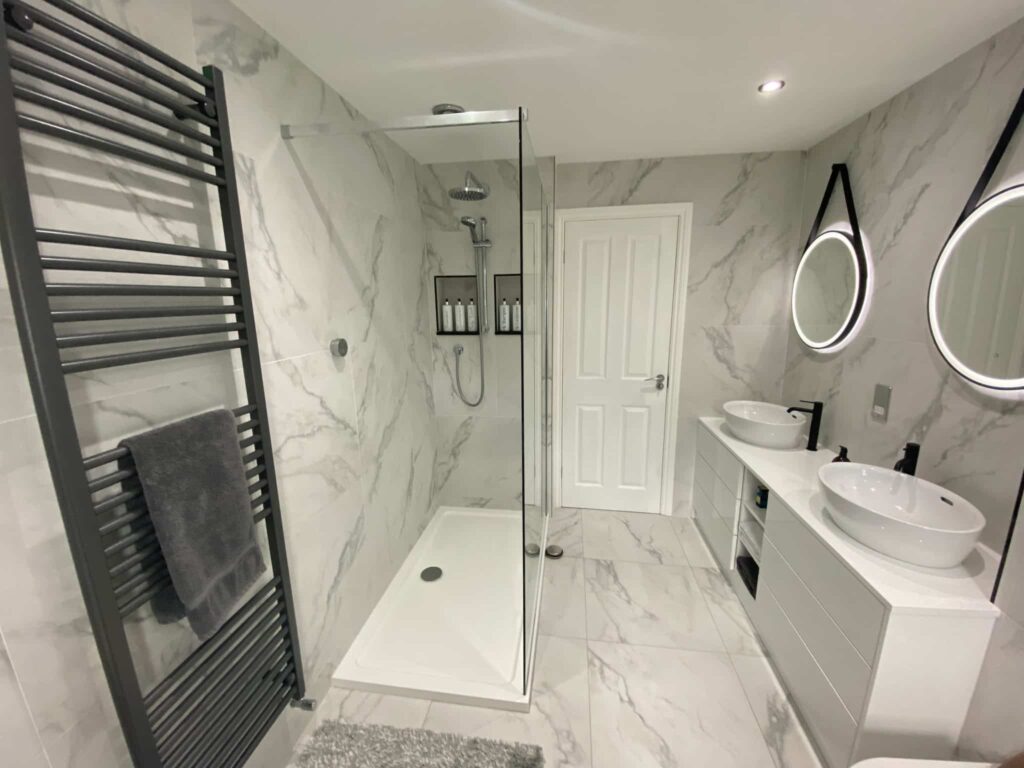 Mr & Mrs Devitt are over the moon with their new look, larger bathroom and are thankful they chose Court Homemakers. Their attention to detail was exemplary – nothing was missed!

From the building work to the design through to the storage options and the layout, everything works just perfectly! So, if you're looking for the answer to your bathroom puzzle, give Court Homemakers a call.

They take care of every single aspect from start to beautiful finish so you don't have to.

Their clever design and innovative ideas will transform your bathroom into a space where you can really relax now and, if you so desire, for a long while to come!