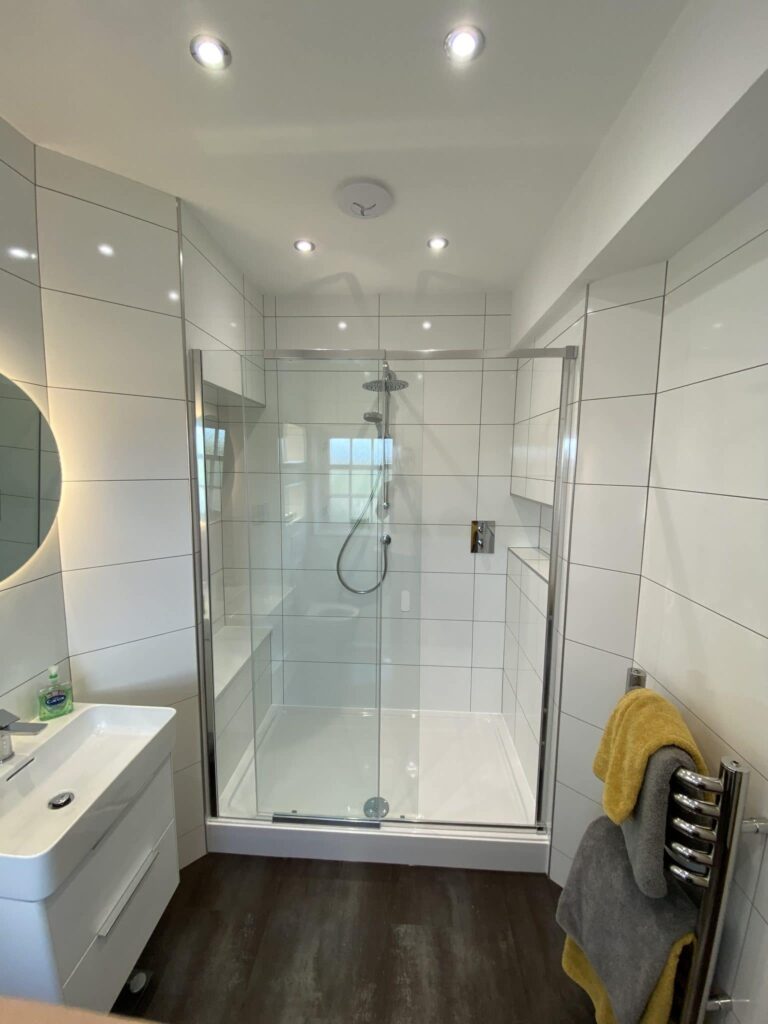 We offer a full service Bathroom design, customised for you
Court Homemakers decided to stud out a wall so that they could incorporate tile niches in the shower to house showering products. By extending that stud wall across the room they could also house the toilet cistern, add a small cupboard for further storage and create a shelf, which the customer has used for ornamental decoration.
A large shower with MX Tray and Sommer 8mm glass, and an Aqualisa Quartz Digital Fixex over-head with separate hand set really added the wow factor.
Just wanted to say a huge thank you to Sam for his design, we are very pleased , please pass on our thanks to Steve and the gang!
To Sam and everyone at Courts, thank you for the stunning design, from the planning to the installation everything ran smoothly without any problems, we will be returning customers , thank you so much
thank you for being such a fantastic team with very high standards. In todays world its truly a delight to find such consistent professionalism and dedication
The understated tiling is Vitra Rainforest White Wall and the floor tiling is a matt cut decor tile. Court Homemakers also added a HIB illuminated mirrored cabinet to add to the designer look.
The Laufen Val basin and a bespoke Court Homemakers vanity unit (built in our very own factory) comprising of a fixed open shelved towel unit and 3-drawer vanity completes the look. If you'd like us to help transform your bathroom then get in touch today.