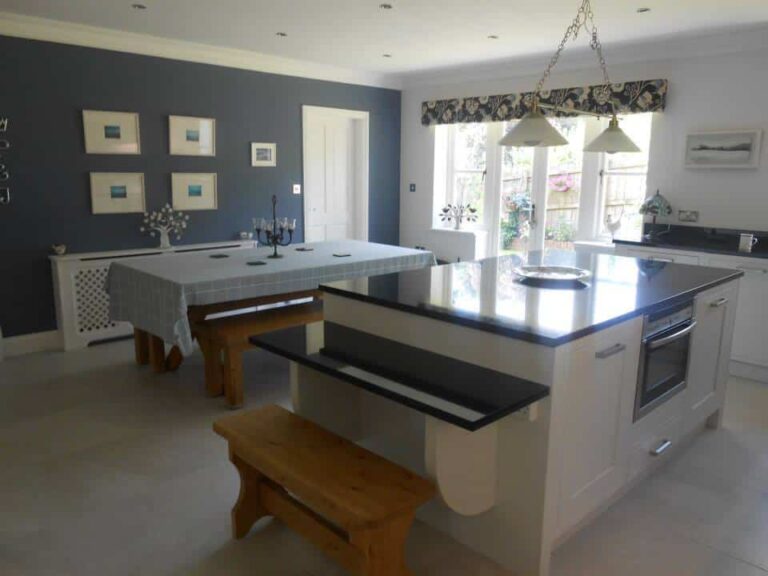 Perfect Kitchen design in Whitby..
"After receiving a number of quotes from other kitchen companies it was Court Homemaker's commitment to customer satisfaction and the number of testimonials from other delighted customers that swayed us. They have a team dedicated to troubleshooting and when the kitchen installation was complete they send a representative to check over everything and if necessary amend any faults.
I also loved the fact that they handle every aspect of the installation themselves so we could just leave everything in their capable hands. Their employees have huge pride in their work and that is clearly evident in the finished article. I couldn't be more delighted with my new kitchen."
Just wanted to say a huge thank you to Sam for his design, we are very pleased , please pass on our thanks to Steve and the gang!
To Sam and everyone at Courts, thank you for the stunning design, from the planning to the installation everything ran smoothly without any problems, we will be returning customers , thank you so much
thank you for being such a fantastic team with very high standards. In todays world its truly a delight to find such consistent professionalism and dedication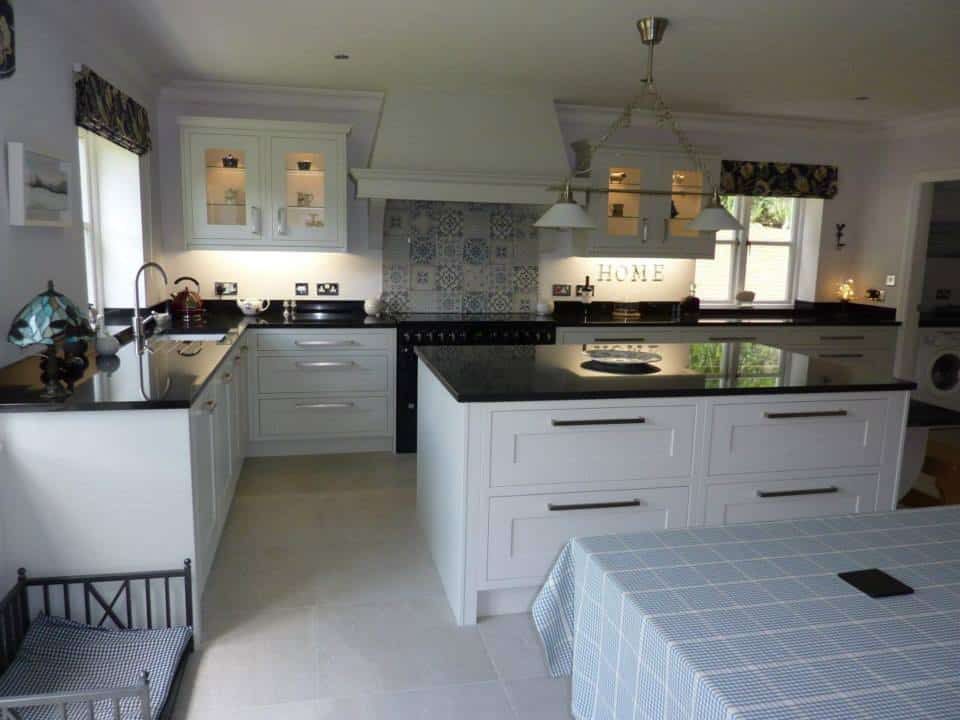 They completed the work in a little under a fortnight and considering that one wall had to come down and all the units were taken out, they did it quickly, especially when some kitchens can take months.
At one time, I think there were nine men all in the kitchen and I think it was a challenge for them due to space.
We moved out, as we were having our bathroom done at the same time, so they had free run of the entire place.I like everything but in particular I love the heated floor with the tiles, it's fantastic, and I love the curves of the drawers and the storage that Michael gave me with the pull-out cupboards .
When I was picking the units, I went for the straight lines and the curves on the cupboards as I like the contrast between them. I was absolutely thrilled with the finished space, it was everything that I wanted.